Pick up where you left off
Welcome to the For Your Party
Customizer
Our step-by-step FYP Customizer will help you create beautiful, personalized designs for all your party accessories. Simply click on one of the icons below to start creating in the FYP Customizer. Use our fonts and graphics, or upload your own art!
Have a logo? Choose a product to design from scratch:
.PDF Templates
Download one of our .PDF Templates for a no-fail start to your fabulous personalized party accessories. Simply find the product you want, download the template and design away! Remember, artwork you want foil stamped should be submitted as a black vector graphic. Once you're finished, upload your art in the FYP Customizer. No experience with graphic design? No problem! Our team of talented designers will check your design before we send it to print.
Our Printing Methods:
Foil Stamping
Our most popular choice for printing! Foil stamping is a specialty printing process that uses heat, pressure, metal dies and foil. The foil comes in rolls with a wide assortment of colors and finishes. Metallic foil is most commonly seen today – particularly gold, silver, and copper metallic foils – but foil rolls are also available in solid colors in both satin and matte finishes. For Your Party offers artisan Foil Stamping on all of our napkin, coaster and paper products.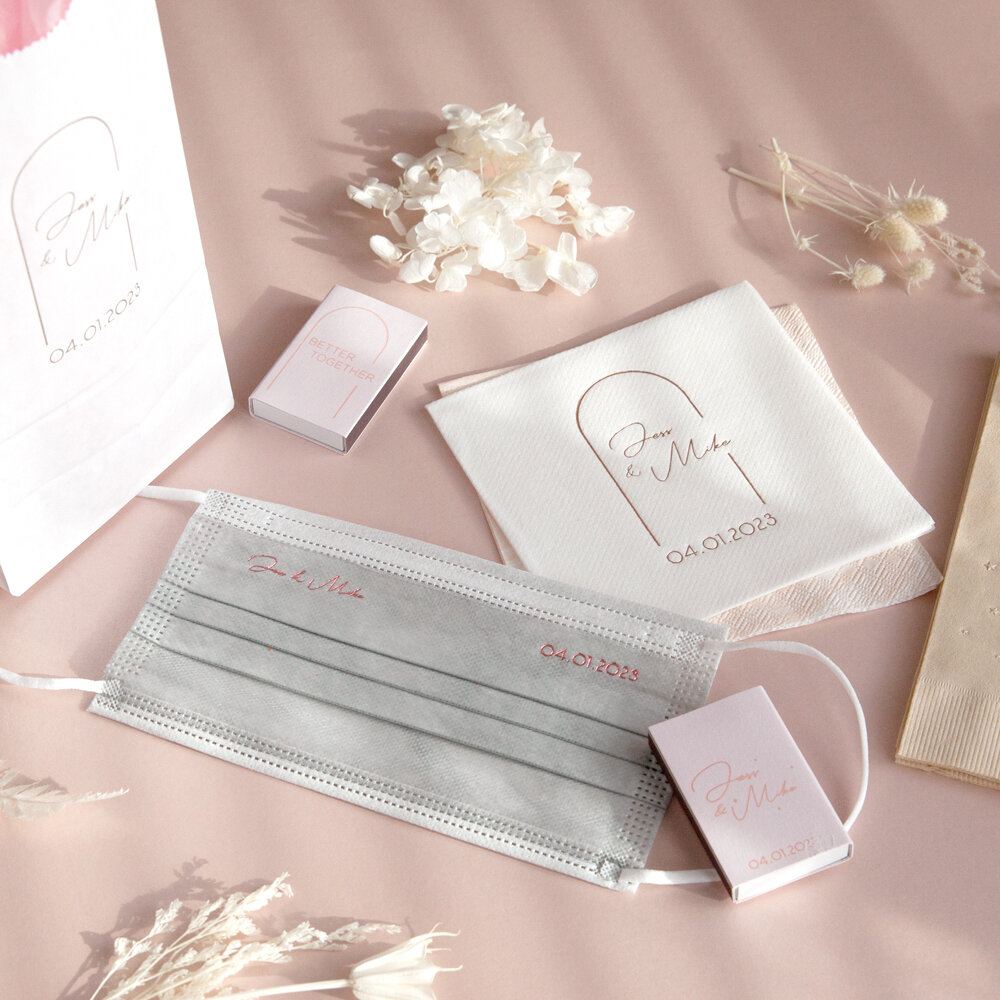 Screen Printing
Screen printing is a method in which ink is applied directly to the surface to be printed through a design screen. The image to be printed is photographically transferred to a very fine fabric (the screen) such that the non-printing areas are blocked off and the fabric serves as a stencil. The ink is wiped across the screen to pass through the unblocked pores and reach the substrate. For Your Party uses screen printing on our various cups and can coolers.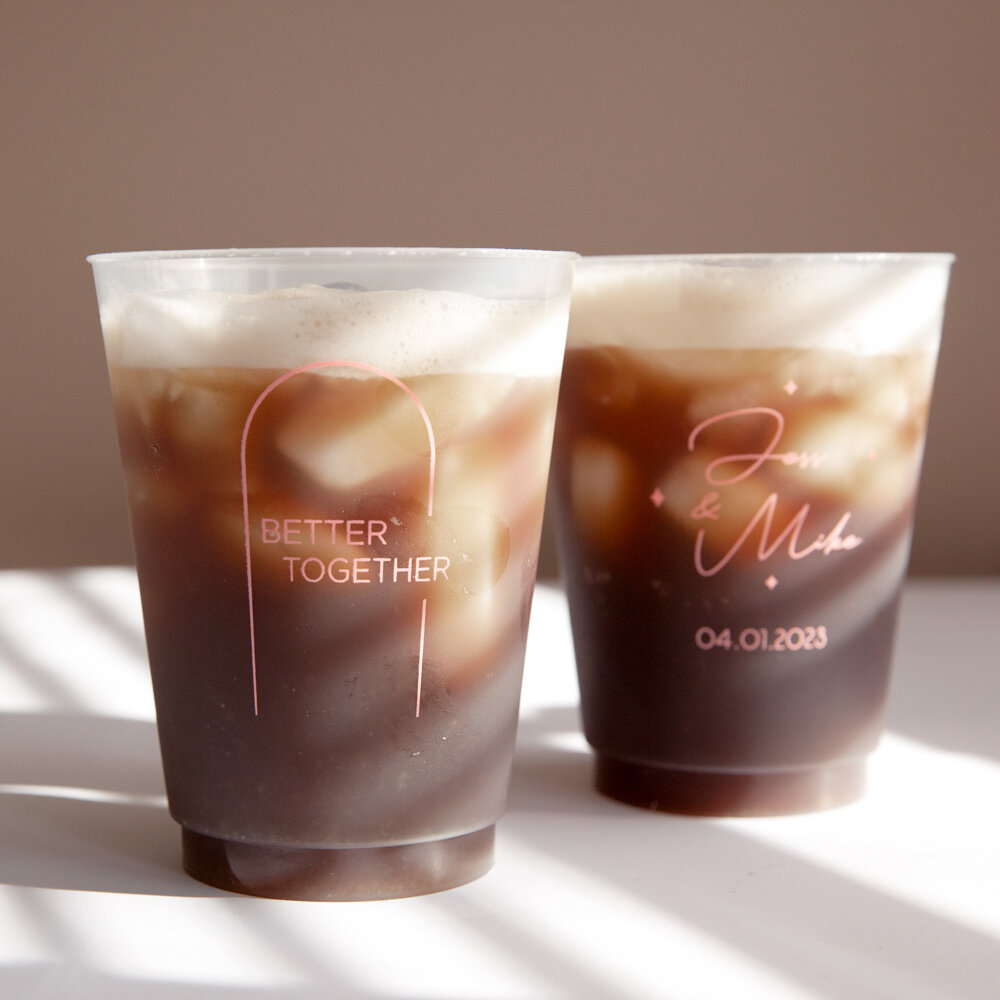 Digital Full Color
Our Digital Full color printing option is a 4 color digital process that is available on a variety of products. This printing process allows us to use your photographs or multi-color artwork to personalize our products.  For Your Party offers digital full color/photo printing on napkins, guest towels, party bags, coasters, matchboxes, and is also a popular option for invitations! Just use the "upload photo" tab in our customizer to easily add your full color artwork when designing.

Embossing
The blind embossing printing process involves using two metal plates that fit together on the front and back of a product and when pressed leaves a beautiful, subtle design and tactile quality to the paper. For Your Party offers Embossing on our napkins.