Cheers to all our party people!
Are you planning a special celebration with all the best personalized accessories? Drink in style with custom cups! For Your Party offers different styles and sizes with tons of personalization options so you can create the perfect cup for any occasion. Wedding receptions, graduations, bachelor/bachelorette parties, family reunions, Greek life events….you name it! Plus, if you choose one of our plastic reusable options, they also make super cute personalized party favors.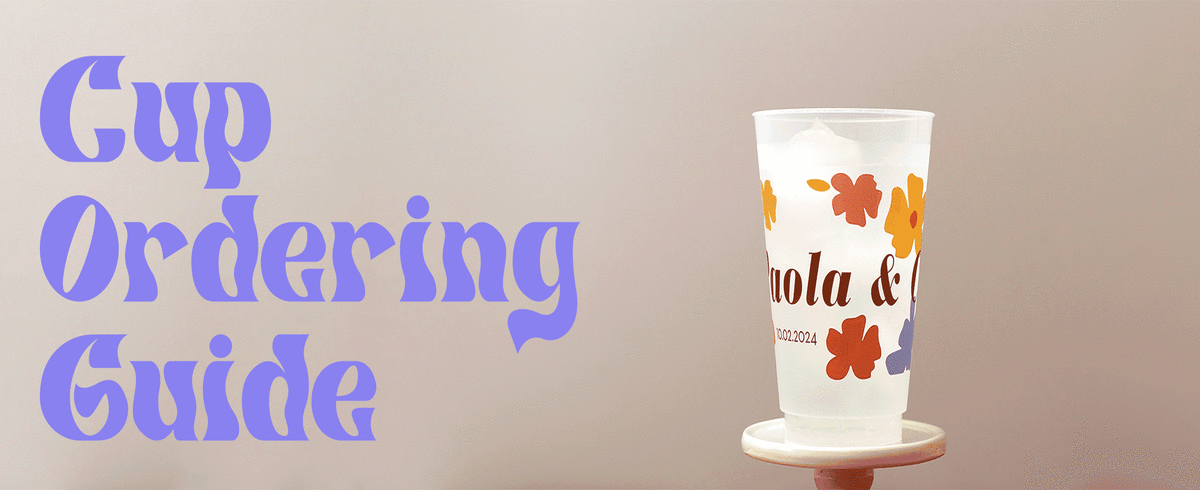 What size cup do I need?
Now that you've decided custom cups are the way to go, it's time to choose the best size. This can actually be a little more tricky than it sounds. Your typical can of soda is 12 ounces; so, if your 13-year-old's birthday is featuring his favorite soft drink, is that the size cup you should order? Nope! Don't forget to take into account ice and bubbles. The same goes for foam from beer and ice in mixed drinks. To make it easier for you, we've put together a Party Cup Guide for reference. Simply view our custom cup sizing guide below to find the best choice for you.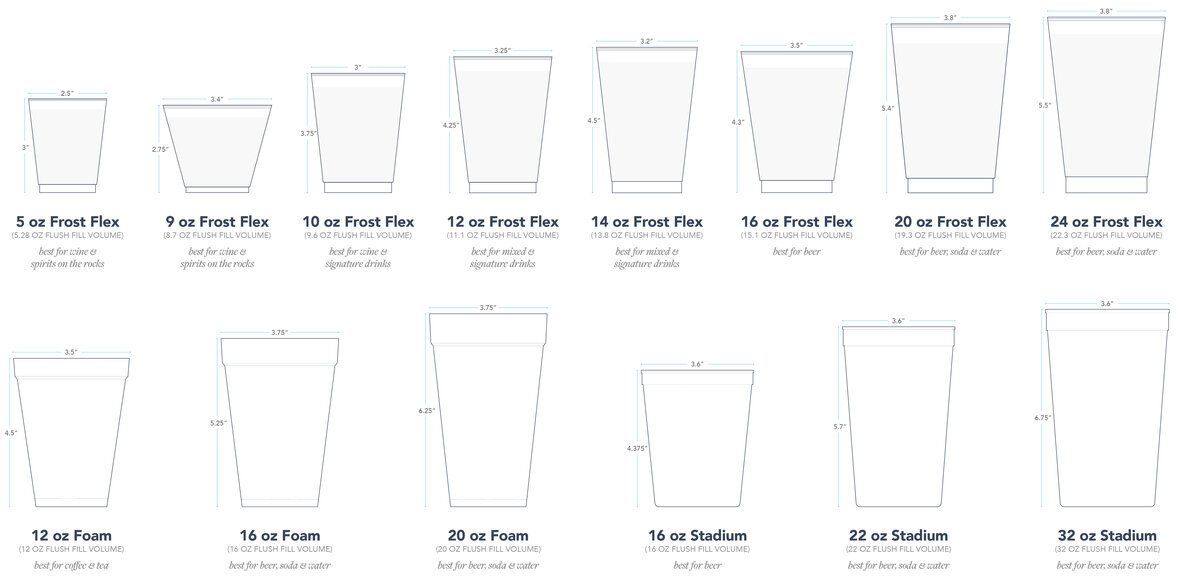 How many custom cups do I need?
Our plastic personalized cups are reusable and can double as custom wedding favors for guests to take home. However, you can't assume someone won't throw the cup away and need a new one on their next trip to the bar. What you are serving will also affect the number of cups you need. Consider 1-3 cups per guest with these variables in mind.
Image