ForYourParty.com
Disposable Face Mask Pack of 10
Pack of 10 disposable masks
3 ply Tissue
Approx. 6.825" x 3.5"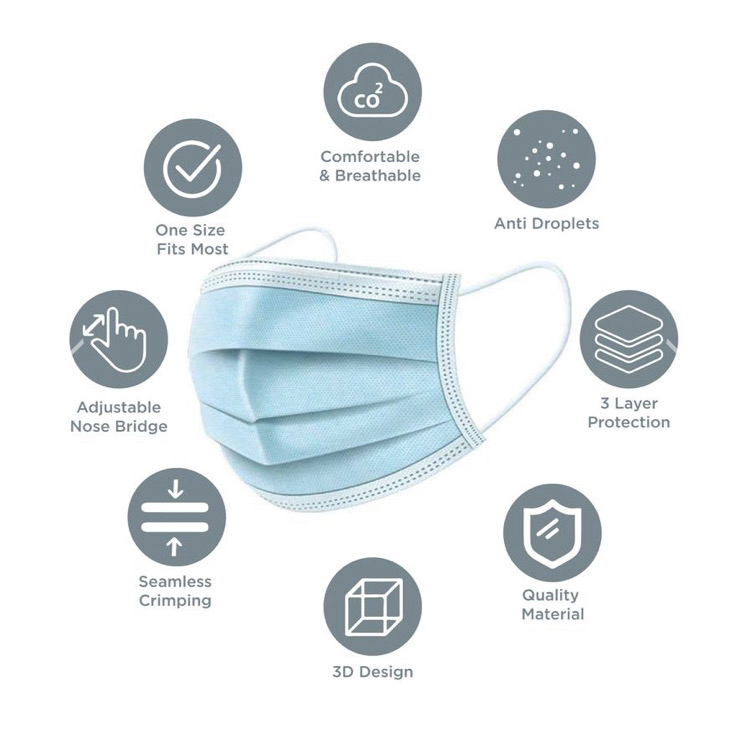 6.00
More Detailed Information
Our Party Ready Plate Packs are the ultimate solution for stress-free entertaining! When you choose these convenient packs from For Your Party, you're ensuring your event, whether it's a birthday bash, a baby shower, a graduation party, or a casual get-together, goes off without a hitch. Our Plate Packs provide you with everything you need to set the table for a memorable celebration, allowing you to focus on creating lasting memories.

Each Party Ready Plate Pack includes top-quality plates designed for durability and style, ensuring they can handle any course you serve. Their textured surface adds a touch of elegance to your table, while the convenient disposability makes cleanup a breeze. With a range of design options to choose from, you can easily match these plates to your party's theme or color scheme. Simplify your party planning and elevate your table setting with our other Party Ready Packs!

Disposable Face Mask Pack of 10
Orders delivered as soon as 12.06.2023. Exclusions apply.
Product Description
Pack of 10 disposable masks
3 ply Tissue
Approx. 6.825" x 3.5"