ForYourParty.com
Disposable Face Mask Pack of 10
Pack of 10 disposable masks
3 ply Tissue
Approx. 6.825" x 3.5"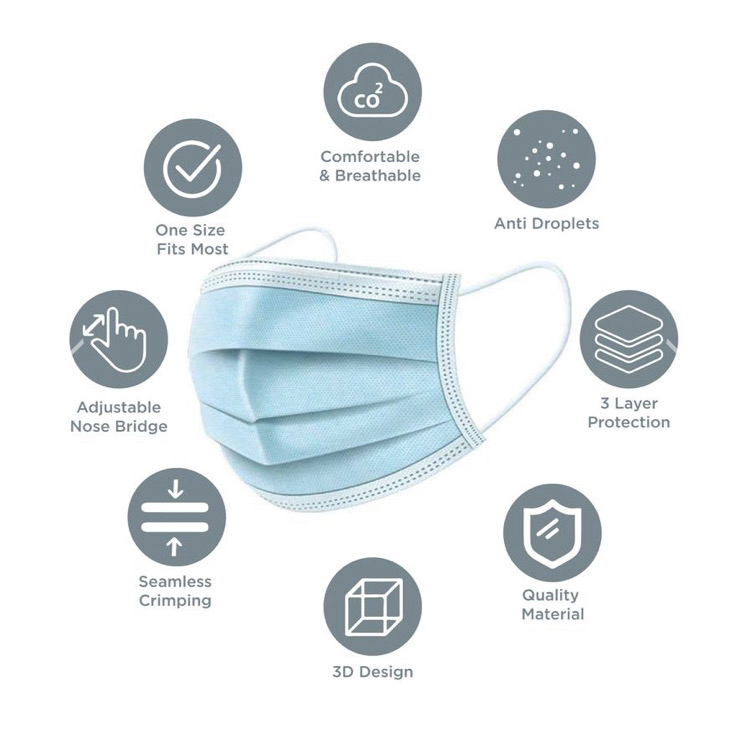 6.00
More Detailed Information
Now available in convenient packs of ten in fourteen different colors, face mask packs allow you to easily distribute face masks to your family or have available in the car or office. Make the best of required face coverings with disposable face masks from For Your Party. Coordinate your efforts to slow the spread of COVID19 with upbeat and colorful disposable face masks. Great for personal or business use, we offer these blank stock, ear-looped face masks as an extra layer of peace of mind to your loved ones and customers as we all navigate this public health necessity.

*This product must be ordered before 2 p.m. CST in order to ship same day. If other, customized items are included in the cart, shipping times are subject to change*
*Most disposable face mask packs arrive pre-packaged in plastic sleeves as seen in above pictures
*Classic blue mask packs will arrive shrink wrapped in packs of 10
Disposable Face Mask Pack of 10
Orders delivered as soon as 02.07.2023. Exclusions apply.
Product Description
Pack of 10 disposable masks
3 ply Tissue
Approx. 6.825" x 3.5"