Whether you live in a sprawling home in the suburbs or a tiny studio in the city of your dreams, a bar cart is a modern staple in homes today. It doesn't have to be elaborate, extravagant or expensive either — we promise! With a few basics, you can hone your hospitality superpowers and always have a couple of drinks ready to mix.

Basic Bar Cart Tools
For a functional bar cart set up, gather a wine corkscrew, bottle opener, shaker with strainer, a jigger for measuring shots, and ice bucket with tongs. To get beyond the basics, add a hand juicer for citrus and a muddler. Having the right tools on hand is the first step to making sure that you enjoy using your bar cart.
Basic Bar Cart Mixers
A few essential mixers will broaden your drink making horizons. Of course, some grocery store basics like tonic and soda water, coke and ginger ale are staples, but don't forget about the best supporting actors of the bar cart production like bitters, common liqueurs and syrups. Without them, your drinks will be seriously incomplete!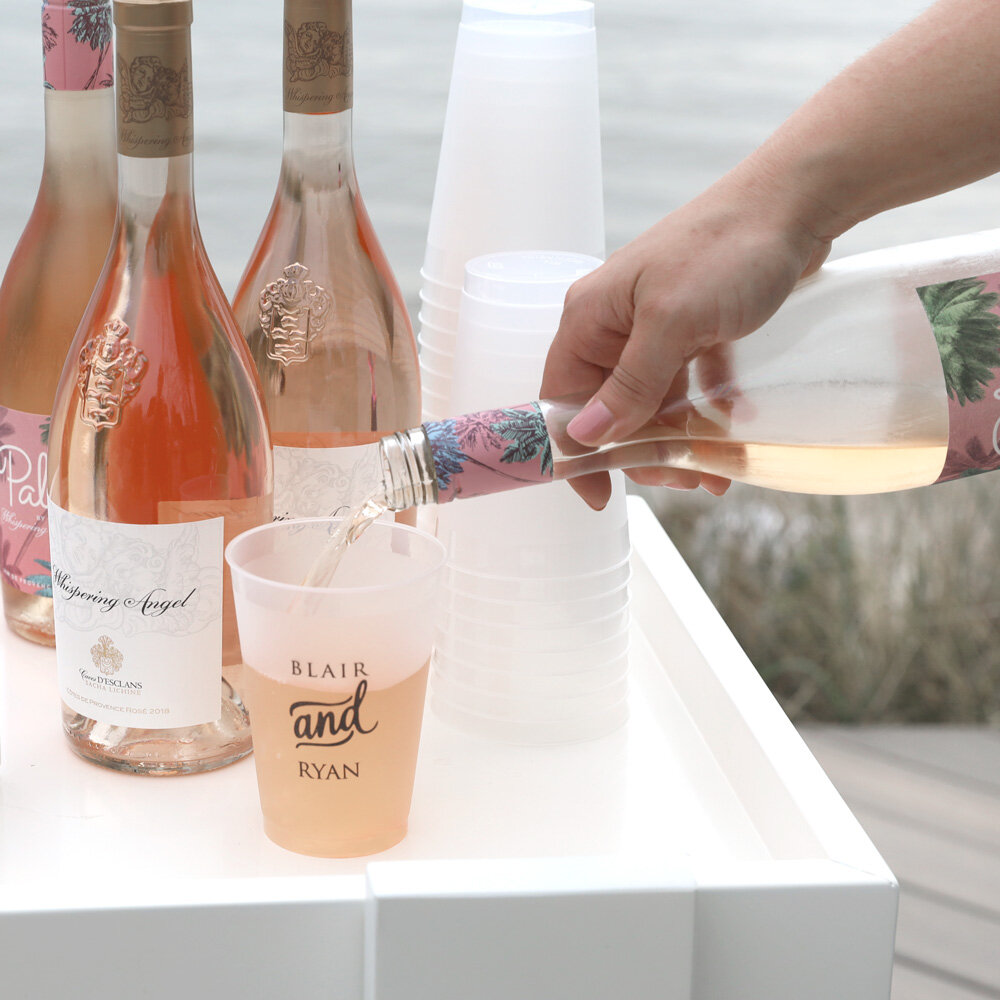 Basic Bar Cart Spirits
Most bar cart experts agree that there are five essential bar car spirits: vodka, gin, tequila, rum, and bourbon/whiskey, but most concede that a bar cart is considered well stocked with three bottles of liquor. Stocking up on bottles of all five is a bit of an expense, so if you need to start with three, no big deal! And, of course, you'll want to have a few bottles of wine and bubbly to choose from too!
Basic Bar Cart Decor
Bar carts come in all shapes and sizes, so curating a look that will complement your home décor should be pretty easy! A cart on wheels gives you some flexibility to roll it into place pre-party, and plenty of shelving is a plus, too. If you have space, add an air plant or a small message board for your cheeky sayings. Make your bar cart an extension of your home décor and your personal style. Maybe that means you stock your bar cart with vintage teacups instead of whiskey glasses — you do you! So hang that adorable tea towel that you love, and add your favorite candle to the spread if you want.
Basic Bar Cart Accessories
Custom designed swizzle sticks and cocktail napkins will give your bar cart a major upgrade of personalization! You'll love passing those cocktails paired with a personalized napkin. Of course, coasters and matches are also great options for your bar cart accessories as well.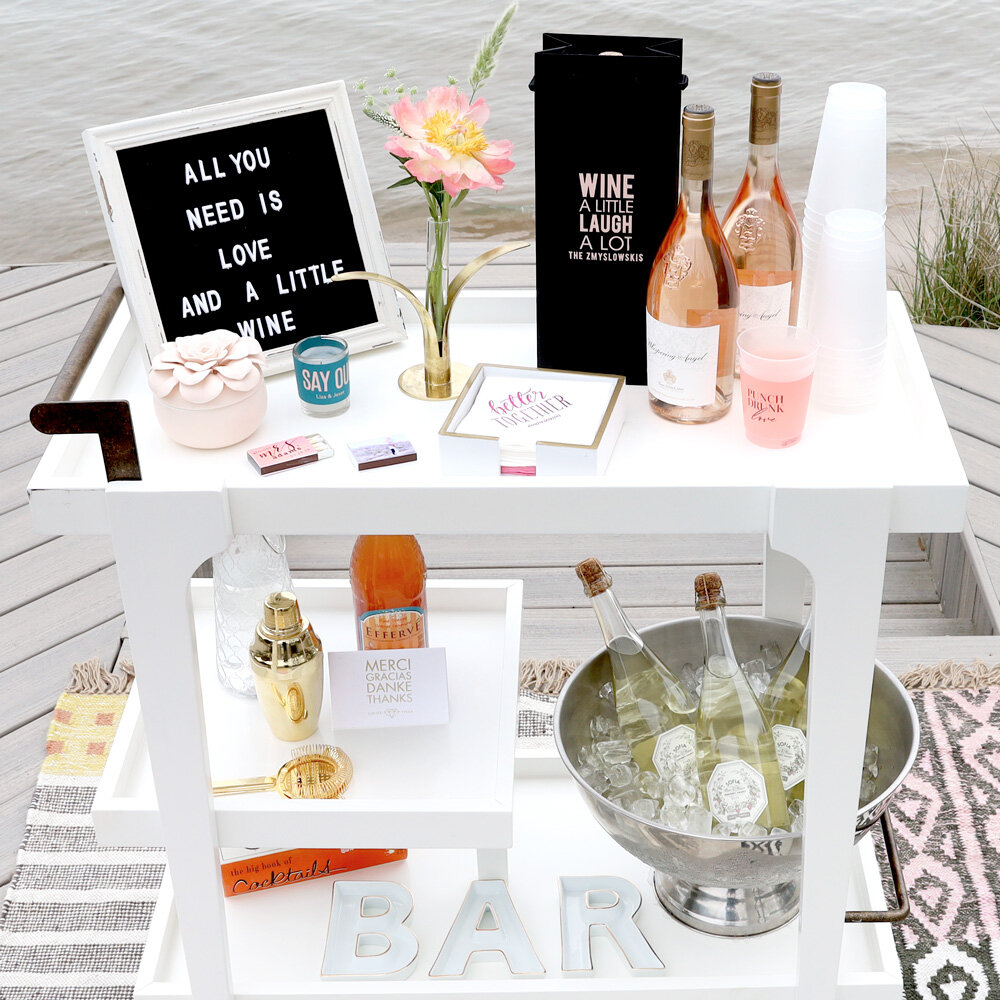 Image