The biggest day in football is just a few weeks away! Since we know you're already planning who's hosting your game day party (and what snacks you're making), we decided to help you out with something every successful party needs. A game… a drinking one at that. And yes, we know that there's already quite a game being played on the big screen, but this is a great way to get all your guests involved; football fans and foodies alike. So let's get into For Your Party's Game Day Drinking Game! 
This game is super simple and will keep everyone at the party thoroughly entertained, no matter the real reason you attended the party. So pour a glass full of your drink of choice and let's get started! 
This game day drinking game is simple. There are 3 basic rules, "Drink if", "Finish your drink if" and "Take a shot if". Pretty self-explanatory if you ask us. And no need to fret if you're not a football fanatic, we made this game the perfect balance of football terms and well… not, so everyone at the party can enjoy! 
We hope you have a fun and safe game day watch party! Don't forget to tag us in your pictures from your game day spread @foryourparty on Instagram.
Download a Printable Version of the For Your Party's Game Day Drinking Game here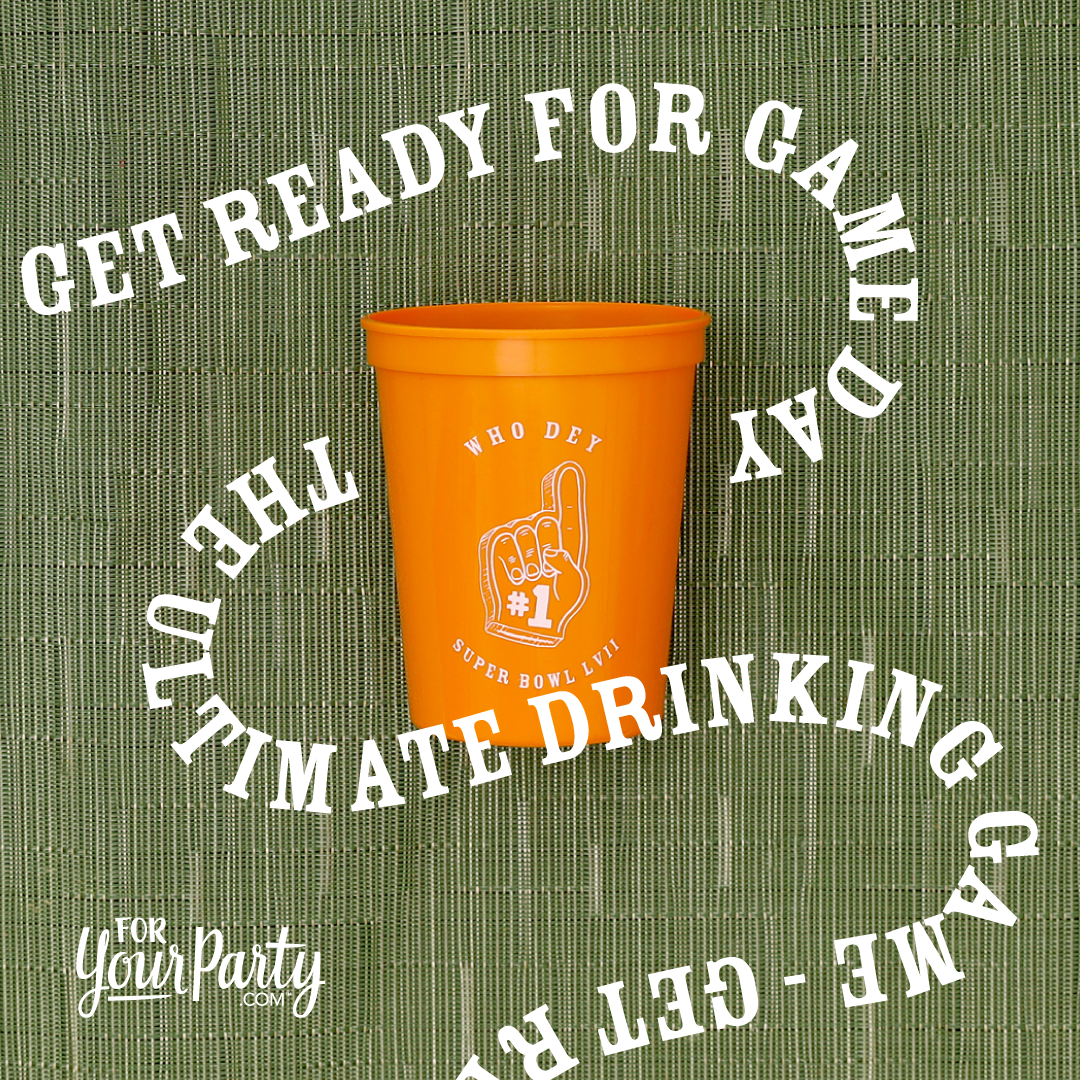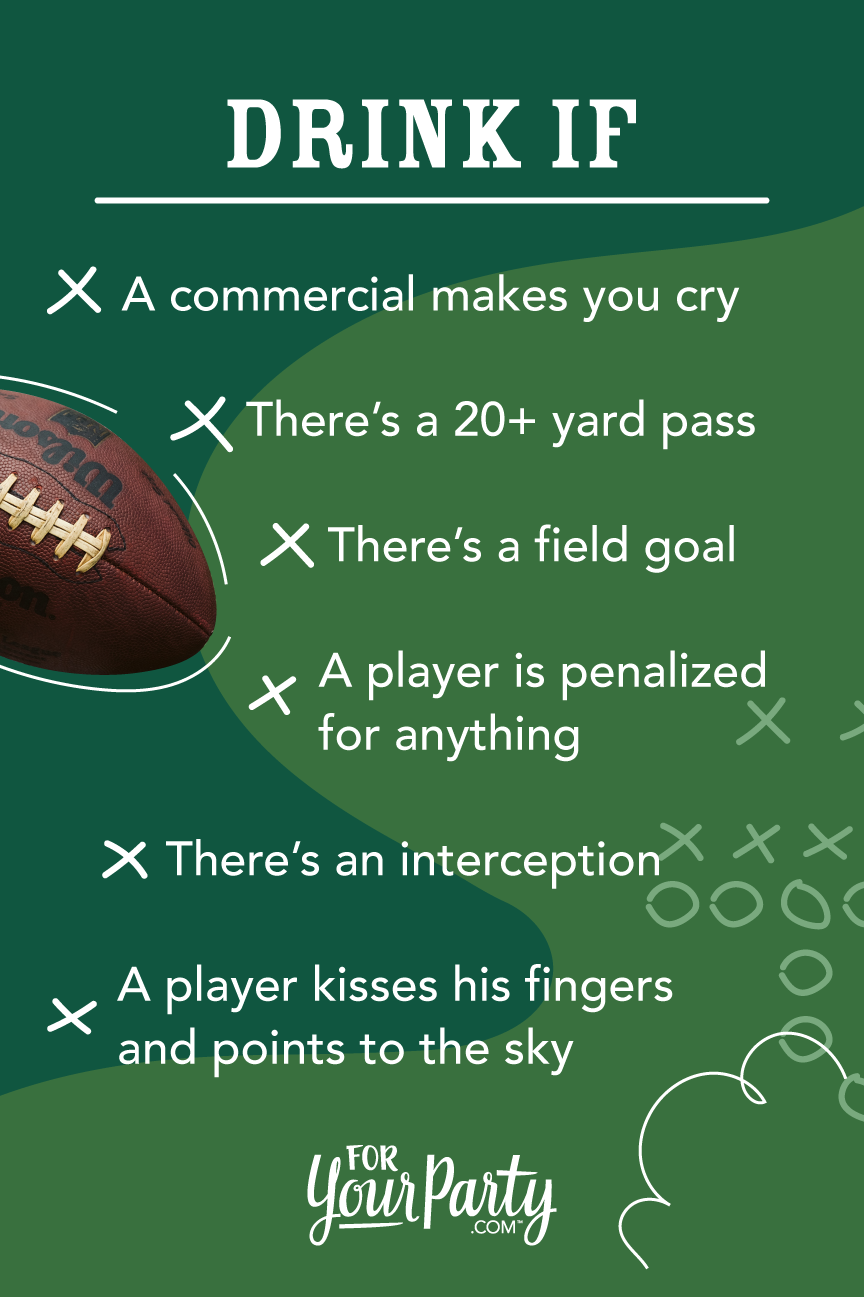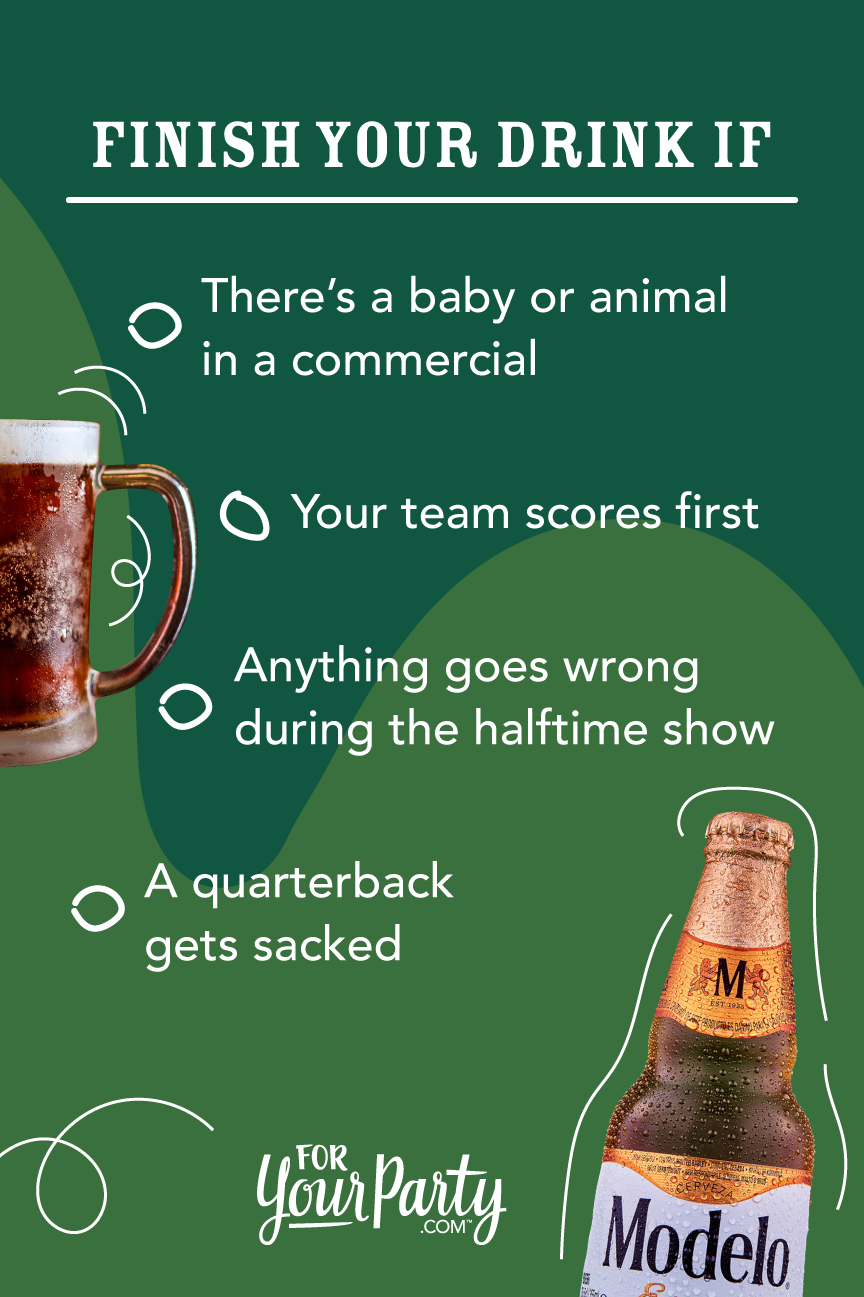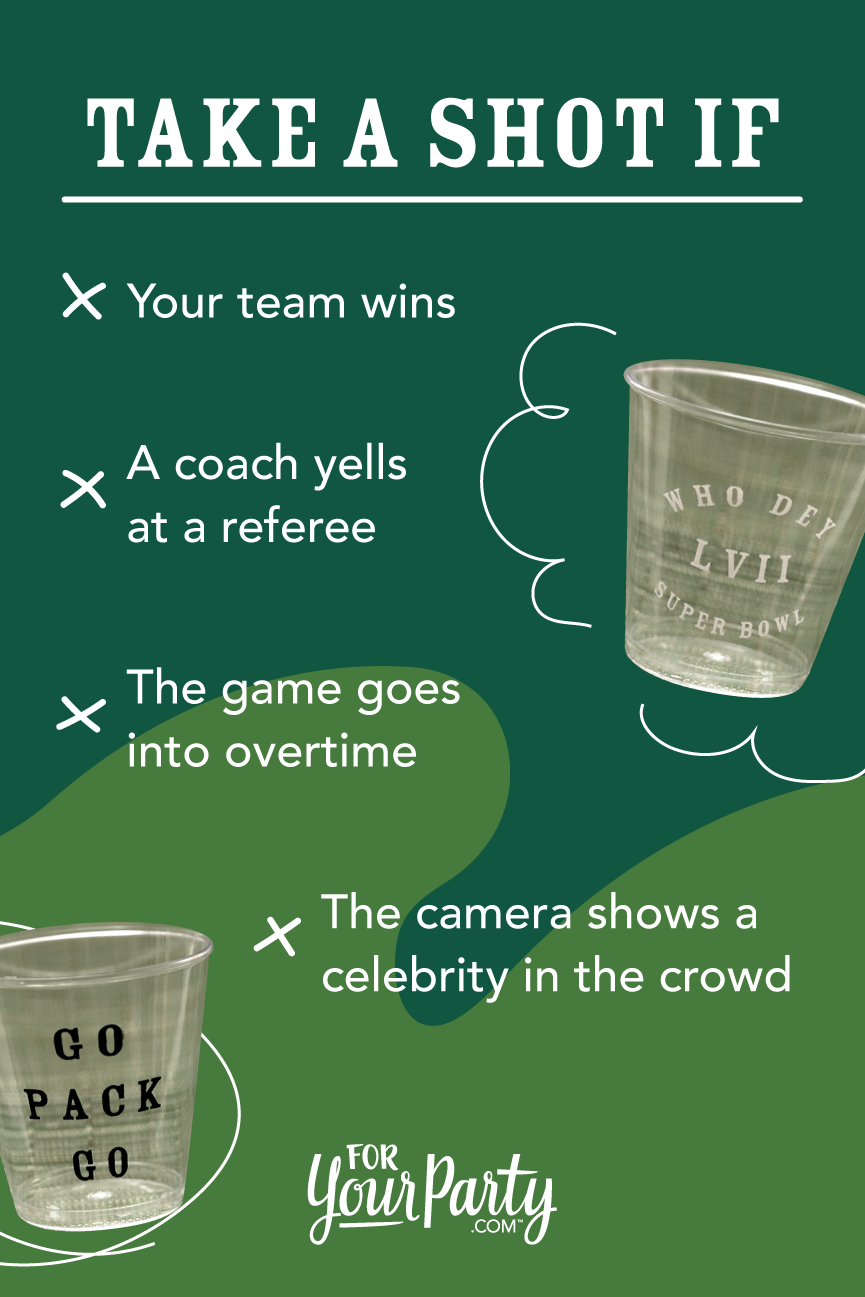 Image