Bridal showers are a wedding tradition as old as time. Although this event is a classic pre-wedding celebration, the etiquette of these parties has definitely changed over the years. That's why we're here to give you the ins and outs so you can host the ultimate bridal shower. 
First things first, let's cover the basics. What exactly is a bridal shower? A Bridal Shower is a party held for the bride-to-be in anticipation of her upcoming nuptials. Typically during this event, guests bring gifts such as homeware for the couple to use once they are married (you could say guests "shower the couple" with gifts). Normally this event is held during the day and both friends and family of the bride are invited. This is a great way to get everyone together to celebrate and congratulate the bride pre-wedding.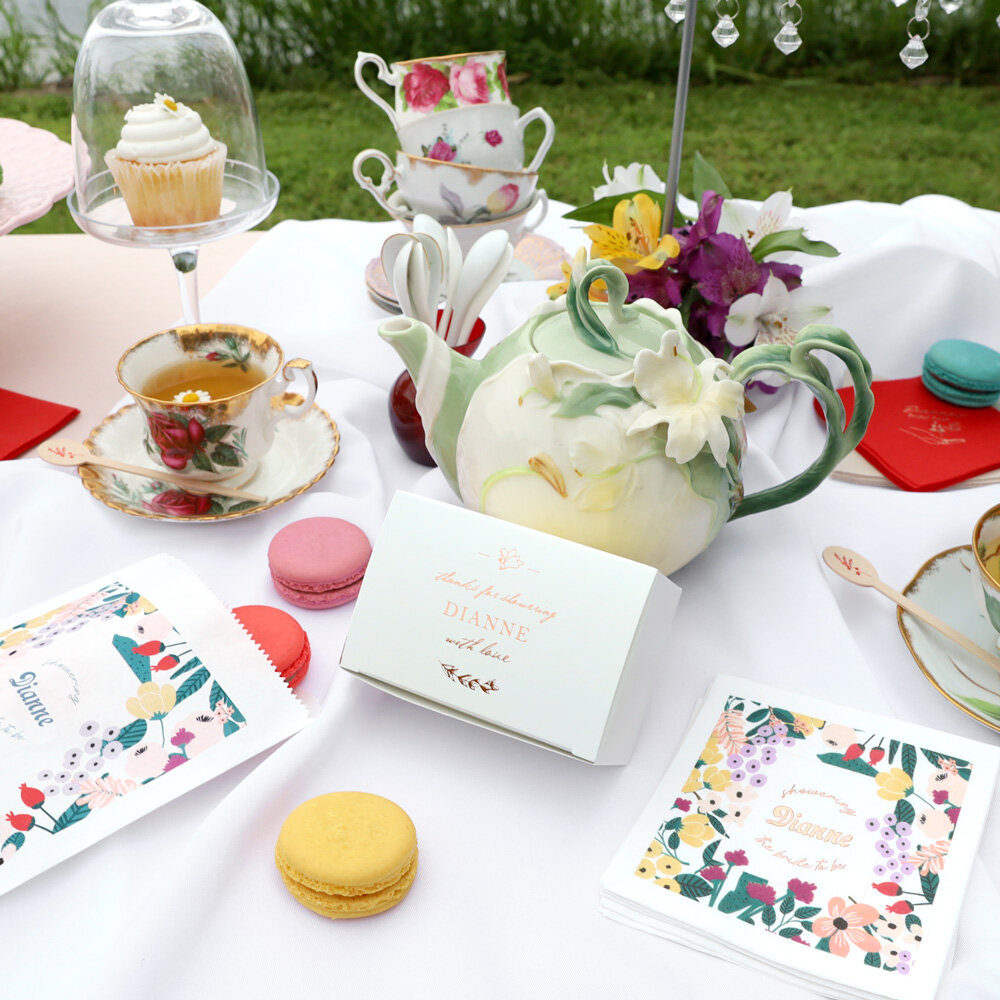 Who's Invited To a Bridal Shower?
Traditionally a bridal shower is only for women, but in recent years couple showers have been on the rise. This is when friends and family of both partners are invited to the shower. So it's really up to what the bride wants! If she is all in on a girl's day, do that! If she'd prefer to have the boys there, then do it! It is a day about her after all, so whatever makes her feel the most comfortable is the best option. When it comes down to it, invite the people that are closest to the bride.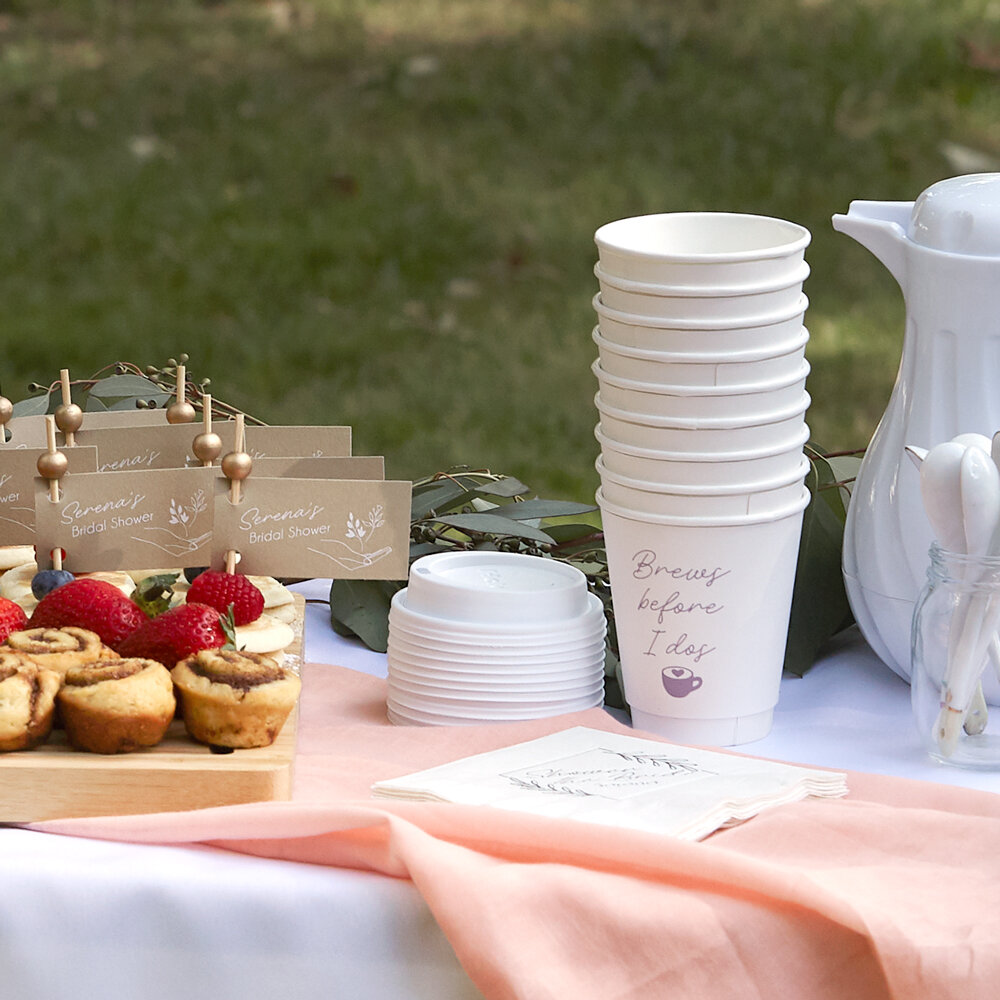 Who Hosts a Bridal Shower?
Picking who hosts this bash can get tricky. Typically it is held by the bride's Maid of Honor or one of her other bridesmaids. But family and good friends are welcome to host it as well! Whoever knows the bride best would make the best host. Just ensure that there is only one shower being thrown so you don't have conflicting dates and schedules for the event. Whoever is hosting should be in charge of rounding out a guest list, sending out invites, choosing a theme, selecting the location of the event, and a loose plan of what the guests will do during the bridal shower. This may sound like a tall order, but you can always reach out to other members of the bridal party or family members of the bride for extra help.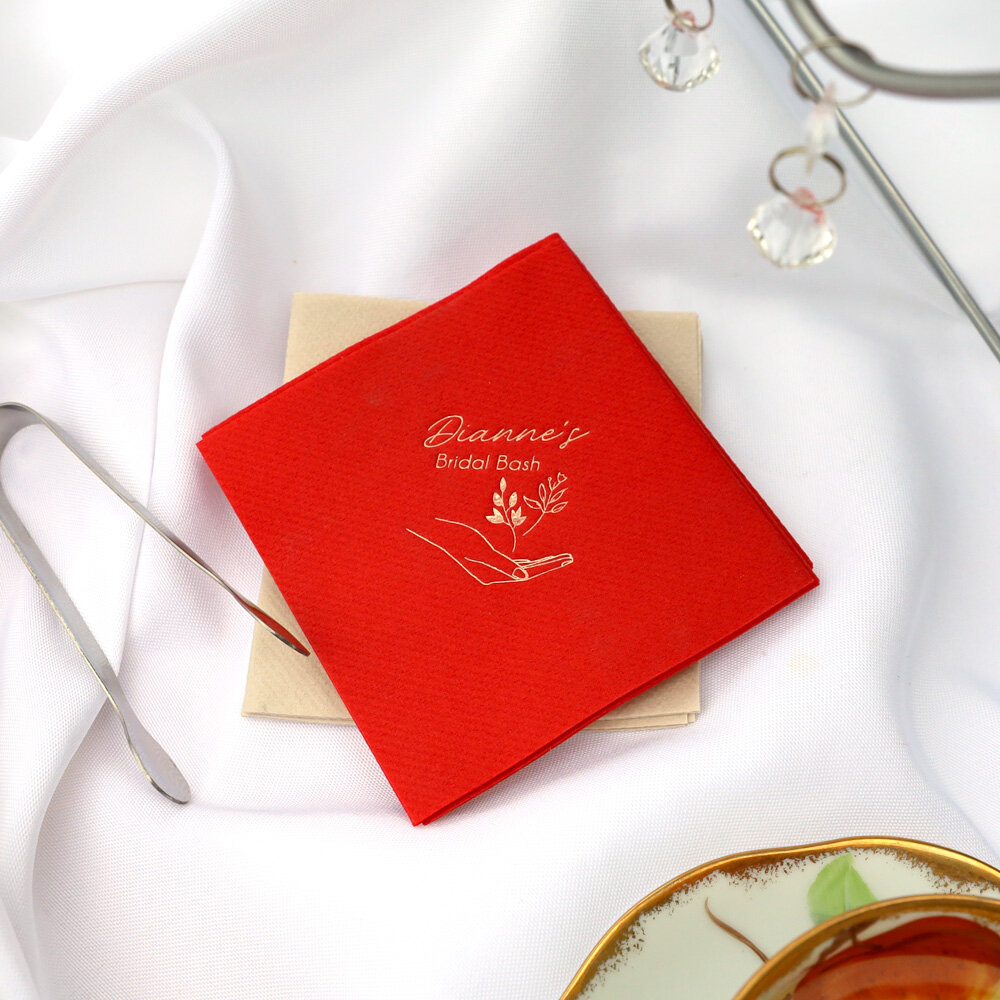 What Theme Should I Pick?
Once you've decided on a host, you might want to pick a theme to make it easier to decorate, pick food, activities, and more.  Stumped on a theme for your bride-to-be? We've got some ideas for you… 
One of our favorite bridal shower themes here at FYP is a classic tea party. Get some of the gals (and guys if they'd like to attend) together for a classy High Tea. This can be hosted in your own home and elevated with our custom party accessories! Our Cuppa Love Birds Collection was made for this occasion. Set out a variety of tea options, pastries, a cheese board, and other appetizers and light bites and drive the theme home with our floral matchboxes, custom napkins, tea favors, and plates. This theme is timeless and classy, which will make for an event to remember! 
If you don't want to go all in on a theme, you could make it as simple as a play on words for the bride's new last name, or the word shower. Add "showered with love" or Bridal Bash" to your custom party accessories to make the event shine!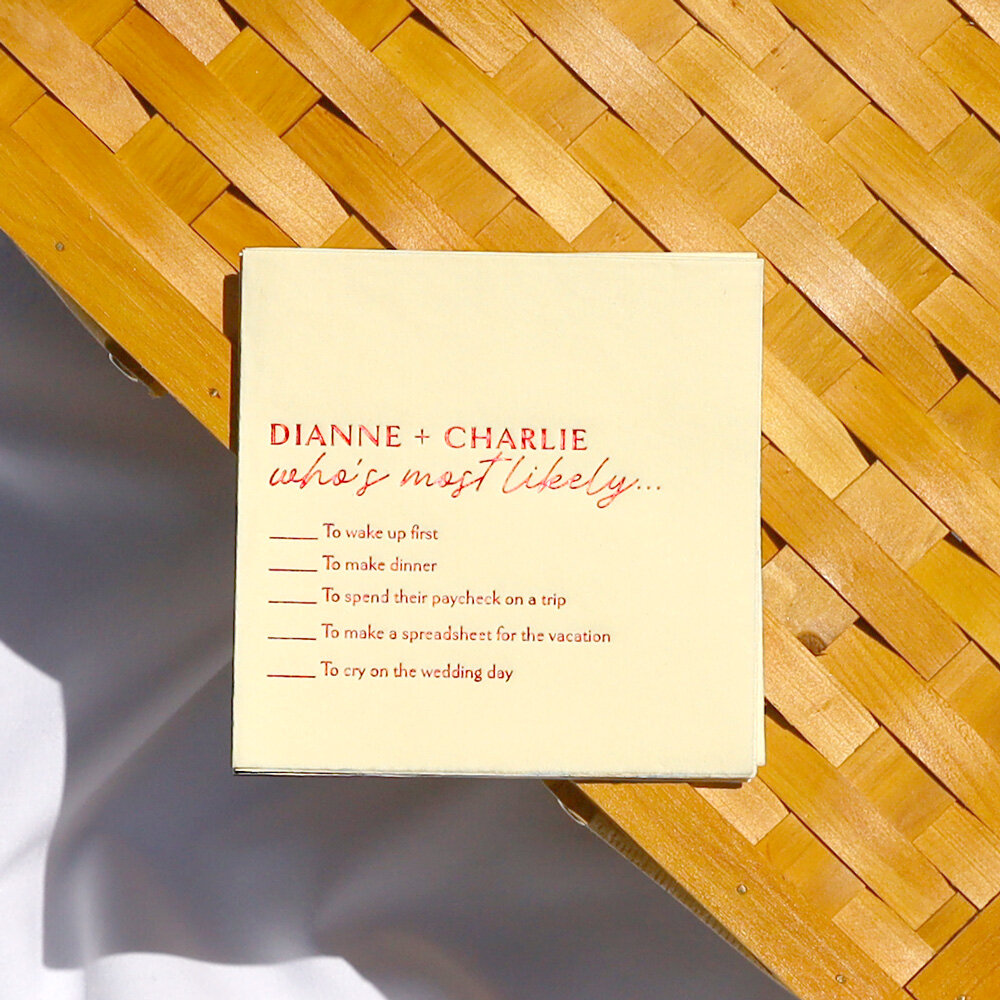 What to do at a Bridal Shower
Many people think of opening gifts as the main event at a bridal shower, but you can do so much more! Tailor the shower activities to the bride and her partner. Many people opt for the game route. One of our personal favorites is our "Most Likely To" game.  Feature some fun facts about the couple and have guests select which one of them is most likely to do that thing. Collect the napkins and tally each one up at the end to see what the group consensus was! This is a great way to get to know more about the couple and a fun way to get all the guests involved. 
Cheers!
At the end of the day, there is no right or wrong way to throw a bridal shower as long as you are all there for the same reason… to celebrate the bride! We hope our tips help make the process of hosting simple and fun. If you use any of our tips be sure to tag us in all of your bridal shower photos @foryourparty on Instagram. We always love to see how you make each event in your life personalized to you!
Shop This Post