As one of the top professional party printers in the event industry, we must always remain aware of and act quickly to offset the carbon footprint that For Your Party may be leaving. We are forever devoted to creating memories through customized party accessories, and we must ensure that our future generations have a world that allows them to keep celebrating. One thing the pandemic has made us aware of is just how important it is to reach out to those who may be in need and to ask what you can do to help. Remember: no act of kindness is too small and no donation is ever wasted.

In early 2019, For Your Party joined forces with one of the leading organizations focused on reforestation efforts all over the nation. Created in 2014, One Tree Planted is an admirable non-profit organization focused on environmental charity by planting trees across the world. Their objective is simple: for every dollar donated, one tree is planted. We were compelled to offer our hand in helping to make it simple for individuals and companies (like ours!) to give back to the world, help fight climate change, protect biodiversity in nature, and expand on reforestation efforts all around the world. Our pledge since joining has been to plant 250 trees every month, with our customers encouraged to "Add a Tree" to their carts for their own opportunity to be a positive vessel for environmental change. This small $1.00 donation will plant a tree in your honor and forever cement you as a person who saw a problem and took the initiative to become an active part of the solution.

For additional information on how you can help rescue and prevent further damage to our environment, please visit the One Tree Planted site or contact their Chief Environmental Strategist, Matt Hill.

For Your Party's next opportunity to exercise our social responsibility ushered in the moment that we introduced our very own health and wellness line of customizable hygienic accessories in 2020. In adding disposable face masks, 1oz and 2oz bottles of hand sanitizer, and social distancing floor decals and table signs to our repertoire, FYP has reinvented the "traditional wedding" for today's couples. Creating safe solutions for our couples and clients in order to celebrate their big days, rather than continually postponing or cancelling them all together, became a top priority for our entire team. As masks became mandated state by state, the parties that put their guests in personalized coverings skyrocketed, filling our office and warehouse with hundreds of thousands of sample prints created for each mask order placed. As all of our custom masks have their own phrase, names, dates, etc., these extra masks are not exactly prime to sell, but they are picture perfect for donating!
 
Leaving these masks to collect dust was never an option, so this female-led, small Chicago business set out to provide our top-quality disposable face masks to charitable organizations within the community. Our Windy City is a big one, and with so many without the resources to have a mask to protect themselves each day, there is absolutely no shortage of deserving causes that could use our help. As we know, COVID-19 does not discriminate; it affects us all and each of us need to do our best to protect ourselves and others. So, we began to reach out and see who could use our excess disposable masks. The result? As of late November 2020, we've already provided over 15,410 3-layer, disposable face masks to different Chicago nonprofit organizations. As this program picks up speed, we're finding the need for donated masks in cities all over America, allowing For Your Party to extend a helping hand and go past our state lines. 

Why give back to our communities? These are local people who have been operating organizations that serve our citizens who are in need of a hand-up, guidance, shelter, education and protection. Our appreciation for what they do not only in the face of a pandemic, but every single day, is unmatched by any donation, but each one of the below organizations are receiving donations to put our extra masks to fabulous use. What's more? You can rest assured that for every face mask order that is placed, we are able to donate a mask to another wonderful team.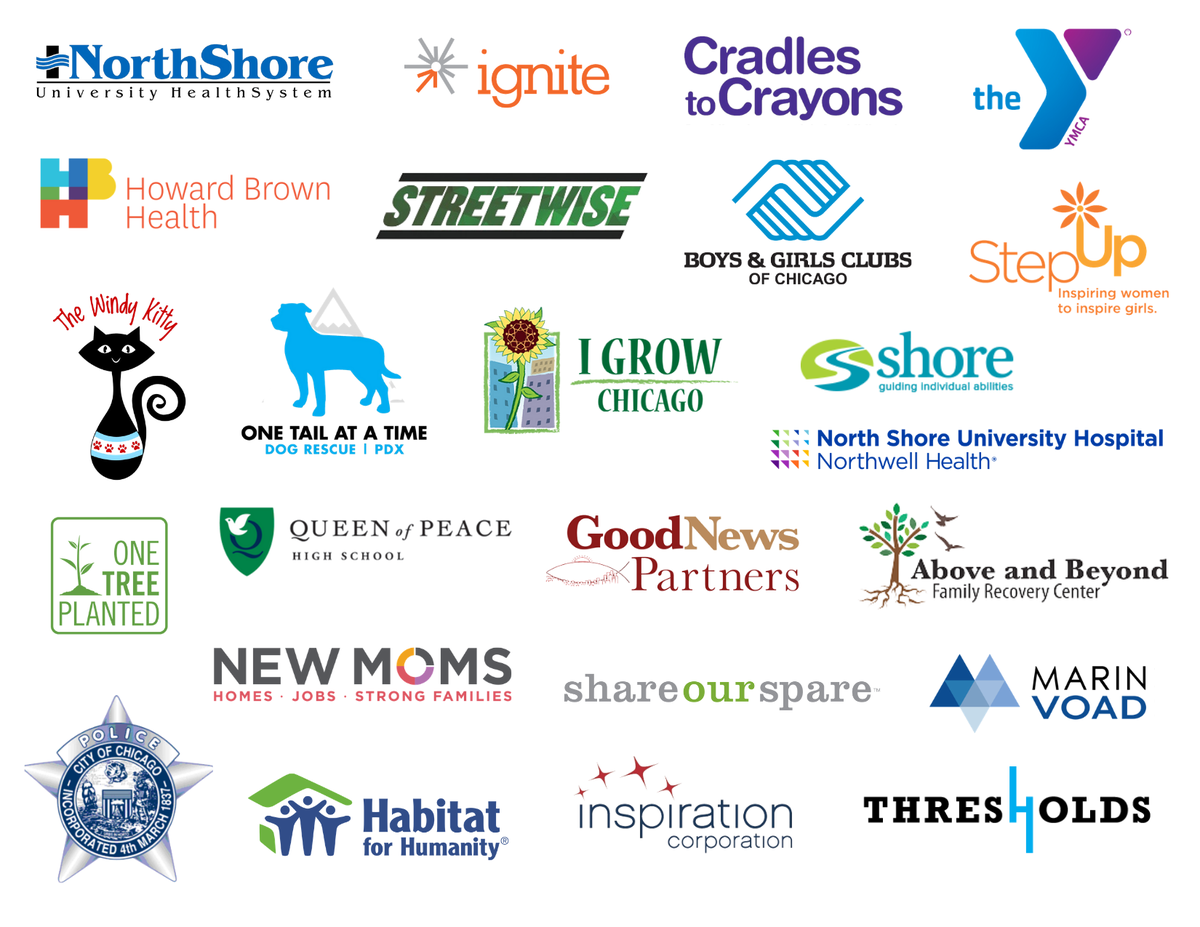 Please check out our partners, what they stand for, and how you can help!